Jefferson Meadows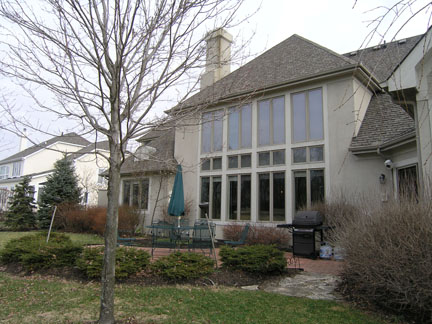 Oxbow Drive
Blacklick,
OH
43004
Price Range: $350,000 – $1,500,000
Square Footage: 2,000 – 6,000 sqft
Sq. Miles: 2
To Columbus: 12
Population: 613
Jefferson Meadows Real Estate
Live the Country Club Lifestyle at Jefferson Meadows
Located between Columbus and Whitehall, this neighborhood offers amazing views of the surrounding area and is close to everything you need. It has a suburban feel with private, oversized lots, making it an ideal location for everyone who wants to get away from it all but still be close to everything they need.
Whether you're looking for a place where you can watch your kids play on your own property or just want somewhere to get away from it all while still being close enough to town, Jefferson Meadows is the perfect place for you. Let's explore this prestigious neighborhood!
Key Features of Jefferson Meadows
The homes
Jefferson Meadows is a neighborhood that offers the best of both worlds: the luxury and convenience of suburbia with the serenity and privacy of a country estate. This neighborhood is ideal for everyone who wants to be just minutes away from downtown Columbus but still enjoy the serenity.
The amenities
This neighborhood offers amazing views of the sun setting behind majestic trees and rolling hills. You'll feel like you've left the city and entered a suburban paradise where you can truly enjoy the tranquility of nature. The community also offers residents convenient access to Jefferson Golf and Country Club.
---
Find Homes for Sale in Jefferson Meadows
Attention Jefferson Meadows Homeowners!
Buyers are willing to pay a premium for homes in Jefferson Meadows. If you are even considering selling your home, we'd love to help you maximize your equity. Get started by requesting a free evaluation to see just how much your home is worth in Central Ohio's hot market!
The Details on Jefferson Meadows
Shopping and dining
Jefferson Meadows has everything you need to live comfortably. It is close to Stoneridge Plaza and East Pointe Shopping Centers. It is also home to several restaurants, including Stadz Pizzeria. There's no doubt that you'll enjoy dining at Bob Evans if you prefer a country vibe.
Parks and rec
The community boasts hiking trails, a playground, and picnic areas nearby. Take advantage of nearby nature trails like Blacklick Woods Nature Preserve which can take you on an adventure through the woods. The community also has several public parks in the area, including Jefferson Community Park and Oxbow Park.
Local schools
Gahanna South Middle School and Blacklick Elementary School are near Jefferson Meadows and offer excellent education. They have active communities that work with teachers and administrators to ensure every child receives everything they need to succeed academically and socially.
---
Ready to Find Home in Jefferson Meadows?
Total opulence awaits at Jefferson Meadows, and the Raines Group would love to help you buy or sell in this fantastic Blacklick community. Get in touch with our team to schedule a showing of your favorite homes—we'd also be happy to provide a free home valuation if you're interested in selling a property in Jefferson Meadows.