Estates at Fieldstone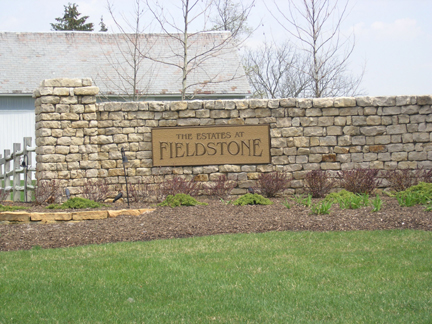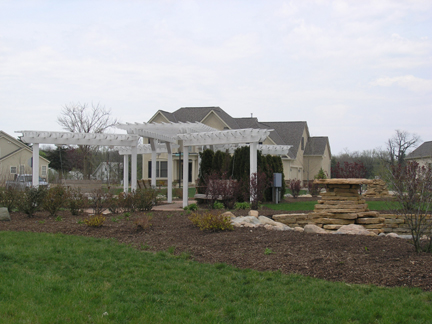 2902 BRADEN WAY
Blacklick,
OH
43004
Price Range: $300,000 – $700,000
Square Footage: 3,000 – 4,000 sqft
Sq. Miles: 0.04
To Columbus: 14
Population: 55
Estates at Fieldstone Real Estate Resources
An Idyllic Community in Blacklick, Ohio
The beautiful, showcase homes in Estates at Fieldstone are located in a spectacular natural setting that includes a ravine, ponds, woods, and nature reserve areas. A path meanders through the neighborhood past these ponds and groves of trees, allowing homeowners to soak up the sunshine and fresh air in any season.
Key Features of Estates at Fieldstone
The homes
The Estates at Fieldstone is one of the most sought-after communities in the area, offering luxury living with a country club atmosphere. Large and spacious homes sit on large lots surrounded by green spaces, with easy access to all the amenities this community has to offer. The overall ambiance is relaxed and inviting, and you will love coming home each day.
The amenities
Located just minutes from downtown Columbus, residents of Estates at Fieldstone can enjoy all the perks of urban living without sacrificing the convenience of a close-knit community. Everything from shopping and dining to entertainment and recreation is only a short drive away. The nearby parks and green spaces provide residents with year-round opportunities for outdoor recreation.
---
Find Homes for Sale in Estates at Fieldstone
Attention Estates at Fieldstone Homeowners!
Buyers are willing to pay a premium for homes in Estates at Fieldstone. If you are even considering selling your home, we'd love to help you maximize your equity. Get started by requesting a free evaluation to see just how much your home is worth in Central Ohio's hot market!
The Details on Estates at Fieldstone
Shopping and dining
The Estates at Fieldstone is a community like no other. If you're looking for shopping and dining options that are second to none, this community has it all for you. Enjoy the best shopping and dining options with Stoneridge Plaza and East Pointe Mall, which are only minutes from your doorstep. Stadz Pizzeria and Lantern Chinese Restaurant are also nearby to satisfy your cravings.
Parks and rec
This beautiful community offers easy access to parks and recreation. Gahanna Woods State Nature Preserve is just one of the many natural areas within a short drive of the neighborhood. It boasts woodlands, streams, and wetlands that make it a great place to go hiking or birdwatching. The community is also near Freedom Park, which has several amenities for residents to enjoy.
Local schools
Estates at Fieldstone is a beautiful community with great access to many amenities, including local schools. Blacklick Elementary School offers an excellent academic program and a wide variety of after-school activities and sports teams. Gahanna South Middle School is another option.
---
Ready to Find Home in Estates at Fieldstone?
Whether you're looking to buy or sell, the Raines Group can help you get the most out of this fantastic Blacklick community. Get in touch with our team, and we'd love to help you find your dream home. If you're interested in selling a home in Estates at Fieldstone, we're also happy to provide free home valuations.