New Albany Exchange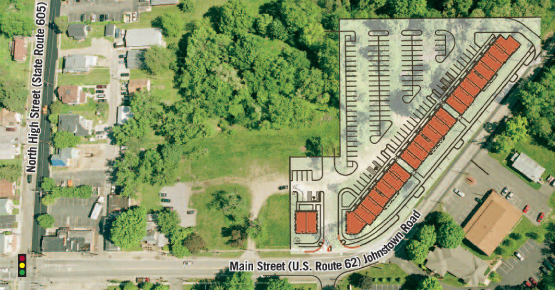 74 E. Main St., New Albany, Ohio 43054 - New Albany Exchange
This one-of-a-kind lifestyle center will allow you to work, live, and play…the choice is yours. Created with both metropolitan amenities and a small town feel, you will discover the beauty of space that is completely customizable to your business needs, living desires, or entertainment dreams.
A total of 23 deluxe two-story units are being offered by New Albany Exchange (includes both Phase I and II), ranging in square footage from 1,600 to 4,800 square feet. An infinite number of possibilities exist for the layout and design of each space. Whether a functional office, unique retail establishment, or inviting home, you will have freedom to design interior space to best fit your needs. The only limit is your imagination, as every space is custom designed by you, for you.
Purchasing real estate at the New Albany Exchange is an investment in your future. The benefits of ownership are many: you will build equity while paying toward your mortgage with principle payments rather than rent; experience tax advantages such as mortgage interest, property tax deductions, and depreciation; and have the ability to be a landlord and lease all or part of the space as an investment property; and much more!
A lease option is currently being offered at a rate of $20 per square foot, triple net. With lease and purchase options now available, the time has never been better to discover New Albany Exchange!
Proudly developed by Skilken, these innovative units range in price from $290,000 to $310,000. A perfect solution for those seeking a highly accessible, centralized space in a suburban setting. Don't wait to be a part of this sophisticated new development concept, these spaces won't last!
For 24-hour recorded information, call 1-800-498-1480 and enter code 3000.
________________________________________________________________________
150 E Main St – In Contract
154 E Main St – In Contract